HTML and CSS Coding
Full Website Design
Content Writing
On-Page SEO
Social Media Management
Content Creation
Paid Ads and Promotions
Brand Management

Directories Management
Online and Stationery Design
Business Branding
Podcast Production
Papion Marketing is a marketing agency in Los Angeles owned and operated by Noa Drori. Our main objective, providing small businesses and organizations scaled online presence, steady growth, and new customers, clients, and members through the use of online marketing, content creation, social media management, website building, and white-hat SEO practices.

Noa Drori holds a degree in Business with a concentration in Marketing from the University of Oregon. After graduating she returned home to her family's construction company. Aiding and focusing on online marketing growth through the use of social media. Four months later she got her first 2 clients. Growing their business through website editing and intense social media work. Eight months later she got her first wordpress website building client. Since then she continued practicing on-page SEO, off-page SEO, website building, and online marketing for a variety of clients in Los Angeles. Helping more and more small businesses and organizations reach their target customers and growth goals. With the love she found for marketing and website building she built papionmarketing.com. Today she continues in her quest of helping small businesses and organizations in different fields reach their full potential.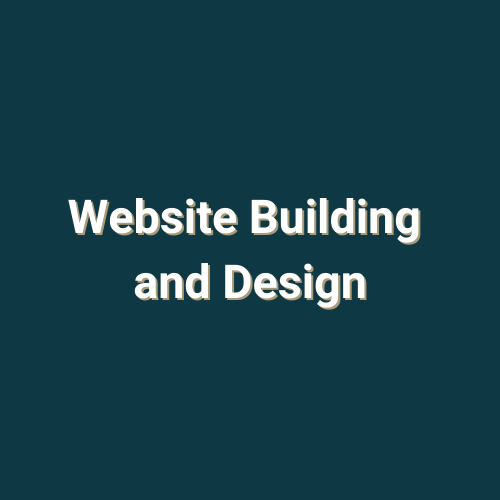 Papion Marketing top service is website building. At the moment we focus mainly on WordPress and Shopify website building and maintenance. Although, if you have an existing website on a different platform we are happy to help you transfer over or work out a way to use your account. Website building can be done from scratch or from an existing website.
The Process:
After an initial meeting (preferably in person or on zoom) where we discuss your goals, wants and needs we will send over a quote laying out all of the elements and timelines that will go into the website building process. Once approved by you and provided with the credentials to either set up an account or get into an existing account the work begins. We meet at least twice during the process for you to approve the design. Website building also includes on-page SEO, integration with search engines, and domain specific email set-up if necessary.
Papion Marketing specializes in all things social media from content creation to hashtag strategy, we take the reigns over the accounts to help you reach your target audience and growth goals based on a strategic plan that is customized to your brand, company, or organization based on research, psychology, and scientific data.  
The Process:
After an initial meeting we will send over a quote laying out all of the elements included in our management package. We will then take about one to two weeks to research your company, competitors, and industry and create a uniquely customized strategic plan that will be implemented for a minimum of three months. This will showcase the tasks we will cover such as content creation in the form of video, photo, audio, and text, as well as any tasks that might be covered by you based on our initial agreement. Posting will then begin.
Papion Marketing provides a variety of marketing tools outside of website building and social media management. These tools include graphic design, logo design, ads creation and management, podcast production, brand identity, photography services, and videography services. Some tools are included in certain packages and some can be purchased à la carte.  
The Process:
Depending on the services selected we provide a quote that included all of the elements provided in the package. For example, social media management includes photography and videography services.  We then begin work on the project at hand and if needed add in other services you wish you include. Common services selected together include website building for a new company, logo design, and brand identity creation. Marketing tools also include website audits, marketing plan creation, and ads management on a variety of platforms.
Meet Our Business Partners